Helping businesses reach their goals. Creatively.

I'm Stephen DeLorme. I work with…
Tech Startups      R&D Companies      Manufacturers
Creative Agencies      Filmmakers      Designers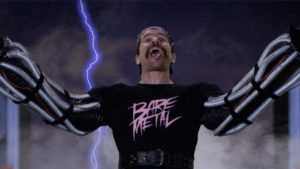 IBM needed a video to help reach out to video game developers at the Canadian Game Awards. At Superlux, I directed this 80's inspired video to demonstrate how video game developers can use IBM Bluemix for high-performance scalability, to name just a few buzzwords. Credits Director – Stephen DeLorme Producers – Steve Brooks, Mark Falls, Sarah…
See More
Do you need help with a video or interactive project?